Mechanical and Energy Engineering
Energy Systems Engineering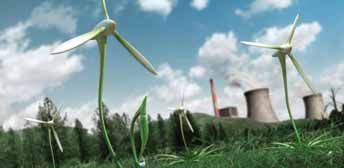 Department of Energy Systems Engineering​
Nowadays, due to changing life patterns
and interest in the use of various energies
that are more easily accessible than fossil fuels, the
primary energy world consumption by
renewable resources
such as wind, solar and water energies
is changing. These resources
produce little or no pollution or greenhouse gases, and they will never run out.
Due to a skills shortage in the renewable energies sector, especially in emerging technologies, industries require graduates with specialist knowledge and multidisciplinary ability. The master's program of renewable energies in STC (Sustainable Energy Technology) is interlinked with leading research in developing, optimizing and integrating renewable energy sources such as solar, wind, water and blue energy, bio
energy, and innovative energy technologies such as fuel cells and supercapacitors.
Modes of delivery of MSc in STC include lectures, seminars and tutorials, and allow students the opportunity to take part in labs, projects and team working. Students will take a combination of core and optional courses, and a project which they select from a list of standard projects or on their own choice.
Graduates from this Master's Program will contribute to the newest developments in STC, and understand the opportunities and limitations involved in its application.
| | | |
| --- | --- | --- |
| Program Title | Level | Entry Requirement |
| Energy Systems Engineering- Energy Systems | Master | Bachelor |
| Energy Systems Engineering- Energy Technology | Master | Bachelor |